Book a private catamaran Sailing charter from Hotel El Parador in Manuel Antonio
Join us on a fun and nature focused sailing charter from Hotel El Parador in Manuel Antonio.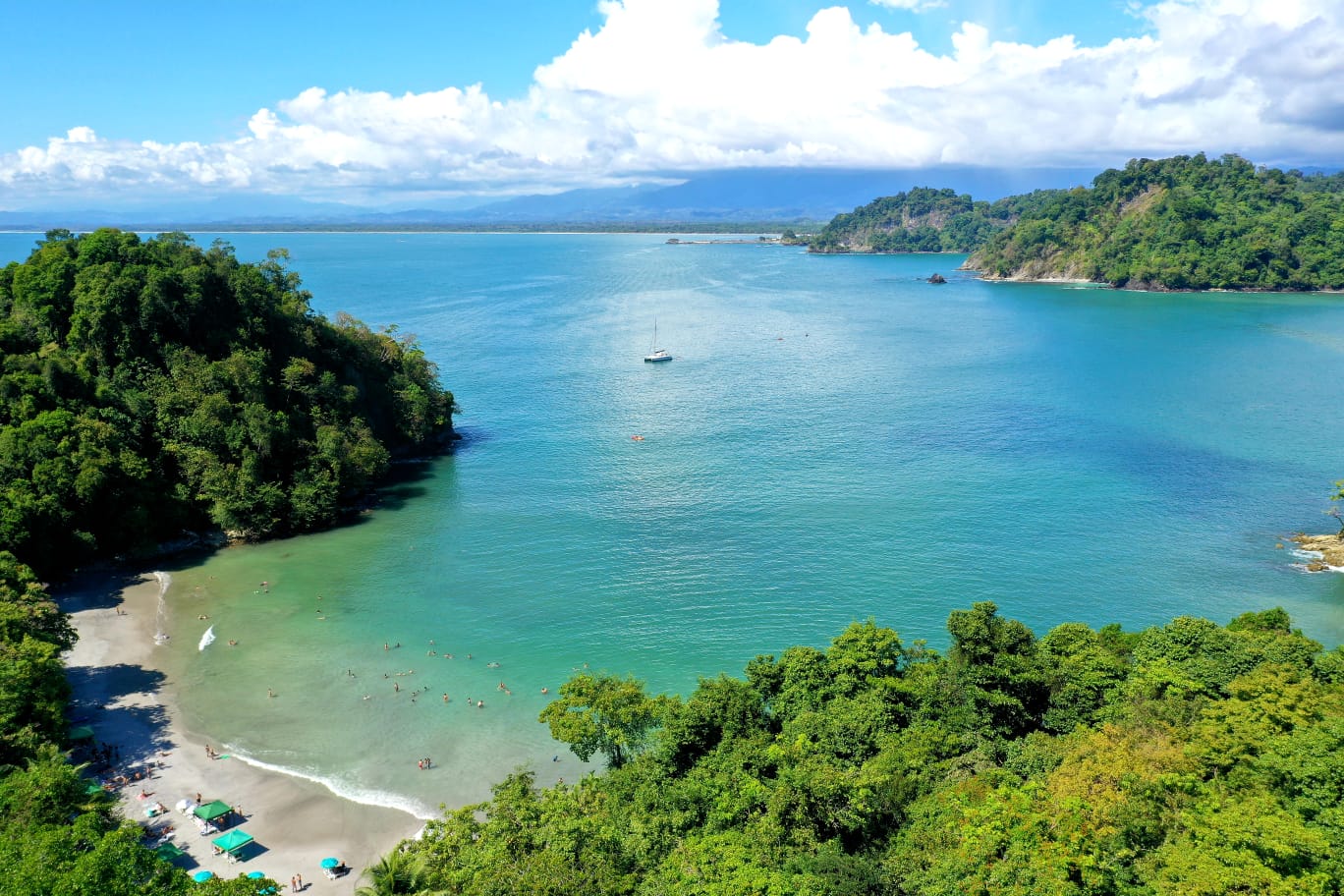 Sailing in Manuel Antonio is a beautiful experience, because of the dramatic topography and the rugged coastline, with plenty of secluded beaches, islets, rocky islets and islands and amazing views.
During the tours, you will enjoy activities such as snorkeling, paddle boarding and swimming in the warm tropical waters of the Manuel Antonio Region.
Private Morning sailing charter
The morning charter departs at 8 30 to 12 30, and it includes drinks, food items, snorkeling and paddle boarding.  You will enjoy a beautiful nature-focused ocean experience during which we will try to show you the beautiful nature in Manuel Antonio.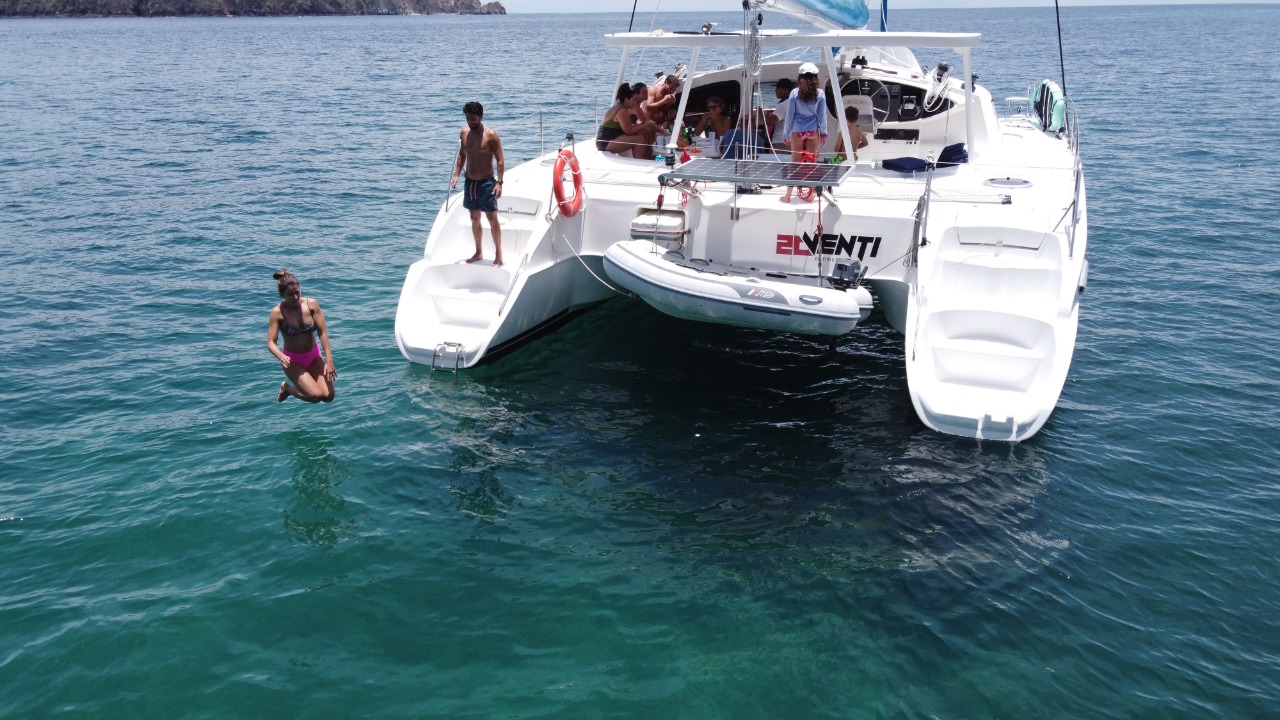 Private sunset sailing
The sunset tour is ideal for those who wish to see the sunset from onboard the catamaran. It starts at 2 pm and ends by 6 pm, and it also includes drinks, food items, snorkeling, paddle boardings and real sailing.
Full Day catamaran sailing charter
The Full Day catamaran sailing departs at 10 am and ends by 6 pm. This fantastic private charter includes food items, open bar, snorkeling and paddle boards, for when the catamaran is anchored near a rocky reef. The full day sailing trip also includes a full lunch, served either on board or on a natural spot along the coast.
All our private sailing tours in Manuel Antonio include:
Snorkeling
Paddle boards
Drinks
Food items
Hotel El Parador
Hotel El Parador is an amazing high end luxury ocean view hotel situated on a forested peninsula, between Quepos and Manuel Antonio.
The hotel offers amazing ocean views, views of colorful sunset and also easy access to small beautiful beaches.
The hotel offers several room types., from standard to the master suite, as well as several restaurants, bars, pools and spa.