Luxury private Manuel Antonio Sailing Trips since 2002 !
Our company offer private Sailing charters with one of our catamarán sailboats or classic sailboats, as well as luxury yachts.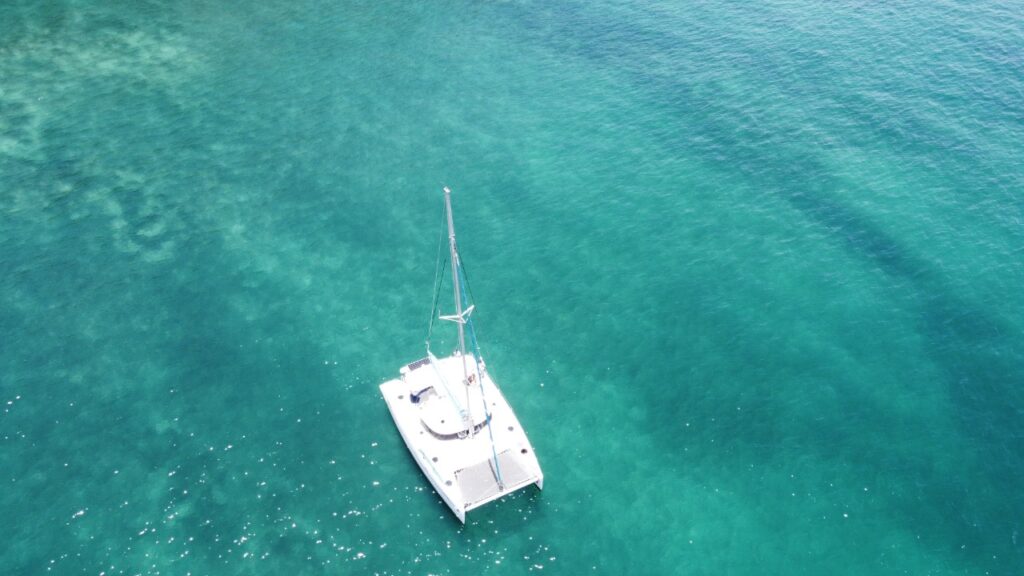 We provide the best private tours in the Manuel Antonio region and our tours are 100 % custom designed, although there is a recommended tour script.
Learn more about the best time to go sailing
Located amid the long sandy beaches of the rest of the Central Pacific Coast of Costa Rica, Manuel Antonio is among the few regions where you encounter a fantastic rugged and dramatic coastline, which makes sailing much more interesting.
The coast between Quepos and Manuel Antonio presents abundant rocky cliffs, hidden coves, islands and islets and pristine rainforests.
Trips and available charters
Our tours come in different schedules, although you can book from half day tours to even overnight sailing charters.
The charter rental includes open bar, great food, snorkeling and obviously navigating along the coast and into the open blue ocean.
Trips available are:
Half day morning private charter ( 4  hours )
Sunset afternoon trips ( 4 hours )
Full Day charter
Our fleet includes several different sailboats, from monohulls, catamaran sailboats, engine driven yachts, luxury boats and amazing sportfishing yachts, which we also use a lot for leisure trips.
Areas we serve:
Our tours depart mostly from the Quepos Marina, Marina Pez Vela, however, we can also arrange a pick up somewhere else, incluing from the beach in Manuel Antonio.
For clients staying at hotels located far away, we include transportation from the hotel to the boarding place and back, and for clients who have a rental car of an own transportation method, we provide safe parking spaces.
READ OUR POLICIES AND DISCLAIMERS