Private sailboat or catamaran charter from La Mariposa Hotel in Manuel Antonio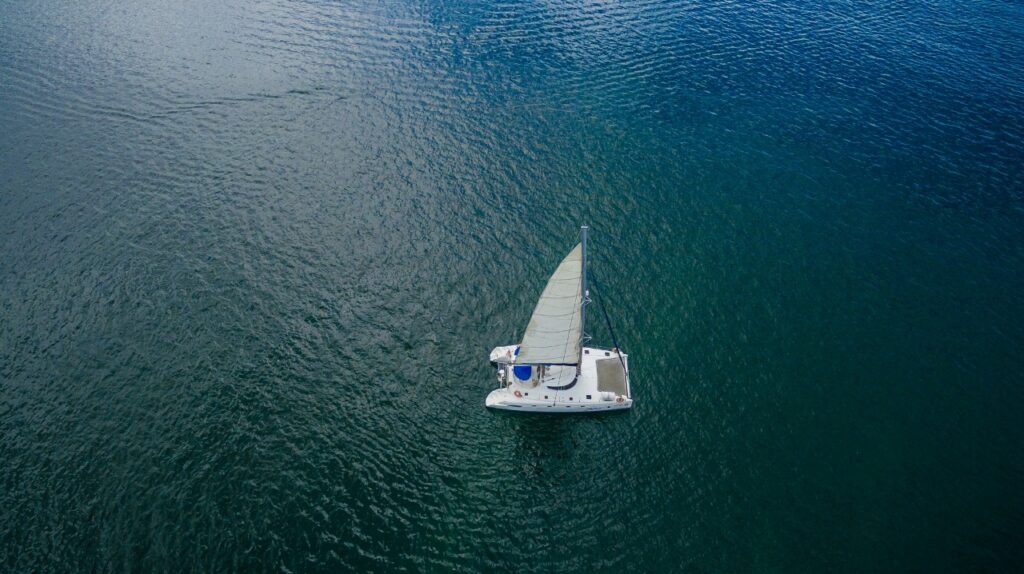 Come with us and explore the beautiful Pacific Ocean that surrounds Manuel Antonio. Contrary to most tours, we only offer private charters, and our boats and catamarans are also the very best in the area.
Included:
Open bar
Great food items
Snorkeling
Paddle Boarding ( request )
Our tours are custom designed and the client can decide what to do, although our suggested tour script is already great.
The tours we propose include open ocean navigating and sailing, snorkeling at a fantastic secluded place or hidden beach, and explore the exciting and rugged coastline between Quepos and Manuel Antonio, famous for steep cliffs, tropical rainforests, hidden bays and coves.
Whale Watching and Sailing
During the Whale Watching Season, from July to October and from January to February, you might very well spot several whale species, although the most common is the humpback whale.
Besides, wildlife you might encounter during the tour include several species of dolphins, sea turtles and oceanic bird species.
All this while you enjoy the open bar service, great food, custom designed music playlist and onboard service. The perfect combination between a marine eco adventure and luxury and comfort.
Boats for charter
Catamarans
Sailboats
Yachts
Hotel La Mariposa
Hotel La Mariposa is a stunning ocean view hotel located on the road between Quepos and Manuel Antonio. It is considered to be one of the hotels with the best ocean views, since the view is not only quite complete ( the beach, ocean and the entire national park ) but also the closest ocean view. Besides a restaurant and bar, large pools and amazing property gardens, the hotel also offers many different categories of rooms, including the standard rooms and also suites, from Junior Suites, Master Suites and penthouses.