Book your private sailboat or catamaran charter from Hotel Shana in Manuel Antonio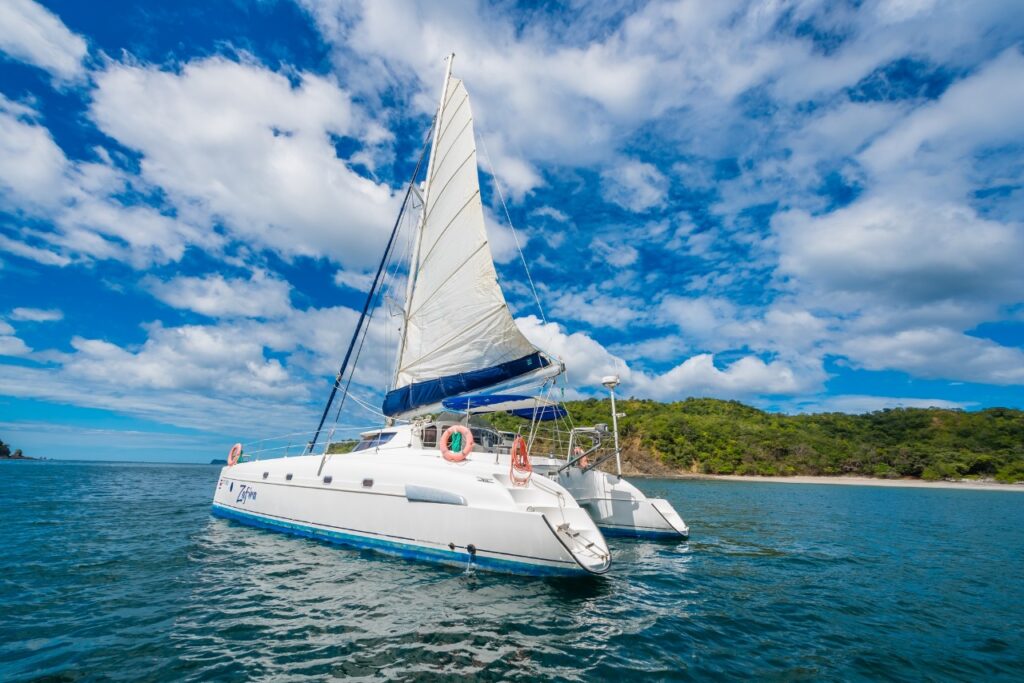 Our company offers you the best catamarans and sailboats for the best private tours in Manuel Antonio. 
Clear your mind and get away from land to enjoy a half or full day of sailing in the beautiful Pacific Ocean.
During the tour, you will enjoy beautiful scenery along the coast between Quepos and Manuel Antonio. You will have the opportunity to enjoy the views of the cliffs covered by tropical rainforest, beautiful secret coves and the blue sea, all while the crew serves you delicious cocktails, delicious food and music to your liking.
Additionally, you will have the opportunity to snorkel near a rock pinnacle, islet or island in the area. The colors of the hundreds of coral fish and other sea creatures will captivate you.
Tours available:
-4 hour morning tour from 8 – 12 a.m.
4-hour afternoon tour from 2 to 6 (see at sunset).
-Full day 8 hour tour (the ultimate experience) from 10 am to 6 pm.
Tours available on:
– Catamarans
– Sailboats
– Yachts
Services included:
– Snorkeling
– Open Bar
– Food and beverages
Hotel Shana Manuel Antonio
Shana is a beautiful luxury hotel located in Manuel Antonio, specifically on the peninsula that divides Quepos from Manuel Antonio. The hotel is also located within walking distance of the beautiful Biesanz Beach, one of the most beautiful beaches in the area, ideal for swimming.
The hotel has several accommodation units to choose from, including beautiful ocean view suites. Facilities include swimming pools, restaurants and bars.