Private sailboat or catamaran charter from Hotel Arenas del Mar in Manuel Antonio
We offer private sailing and catamaran tours for clients staying at the beautiful Arenas del Mar hotel.

Our tours are conducted on the most luxurious sailboats, yachts and catamarans in Manuel Antonio, and the tours offer a dedicated private service, with excellent food, open bar, snorkeling and music to your liking on board.

Available Tours

We have several itineraries available, among them the half day tour, which is normally recommended in the morning from 8am to 12pm or the afternoon tour, which runs from 2pm to 6pm.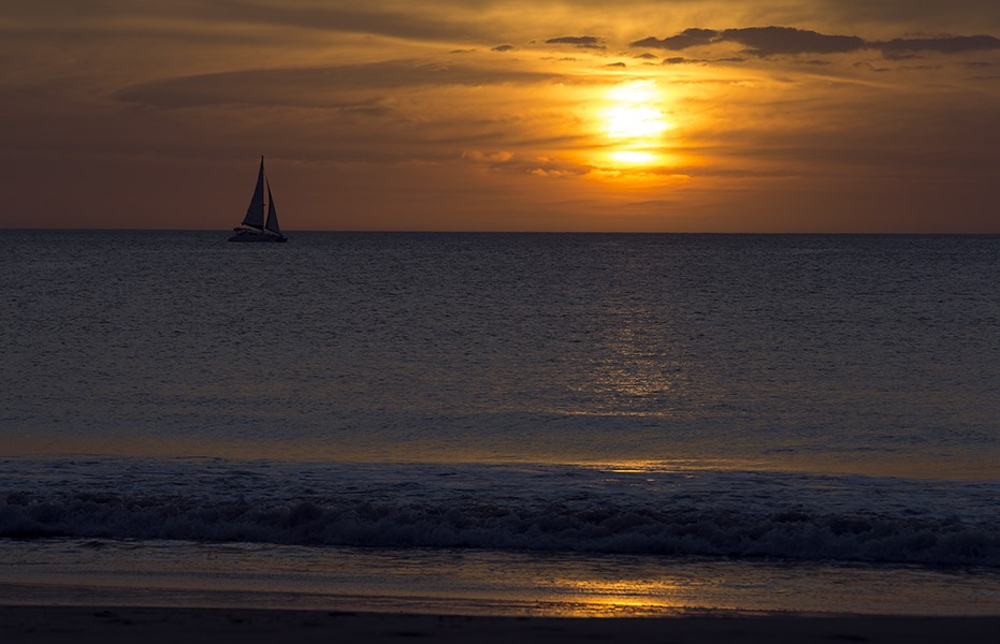 We can also offer the full day tour, which includes 8 hours of sailing.
The tour normally includes sailing along the coast between the marina and the Manuel Antonio National Park, where you can appreciate the incredible panoramic view of the coast of Manuel Antonio. Remote and hidden beaches, rainforests as well as small islands are part of the panorama. Halfway through the tour, you will make a strategic stop for snorkeling at one of the most beautiful beaches in the area.

All tours include delicious food dishes made with dedication, as well as an open bar service with various types of beverages, including beer, rum, vodka, whiskey, sodas, water and fruit juices.
Boats available
Catamarans
Sailboats
Yachts
Hotel Arenas del Mar

Arenas del Mar is located in a privileged area, on the north side of Playa Espadilla and right in front of the sea at Playitas, a private beach of the hotel. In addition, this luxury hotel has its own private rainforest reserve, which is an important element of Arenas del Mar's philosophy of sustainable luxury.
There are several room types, ranging from standard rooms to luxurious and spacious suites. The ocean view restaurant is equally fantastic, with a panoramic view that includes the beach and the jungles of the national park.