Our company offers private half day sailing charters departing from Quepos, specifically the Marina Pez Vela, one of the newest marina in Costa Rica.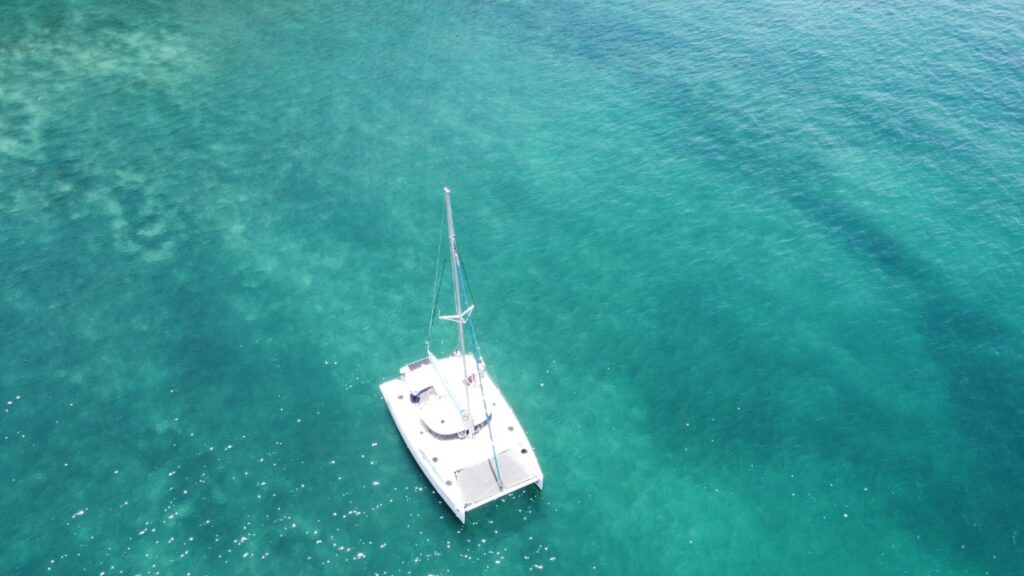 Our private sailing tours include free transfers from the hotel to the marina in Quepos, although many clients rather drive to the marina since there is excellente parking there too.
We can also arrange a private tour that will pick you up right on the beach in front of the hotel where you are staying at. Some beaches we can pick clients up are Biesanz, Espadilla, Playitas and Tulemar´s private beach.
Private tours available from Quepos
– Half day Morning Tour 8 – 12
– Half Day Sunset Tour 2 – 6
– Full day Sailing tour 10 – 6
Boats available:
– Sailboats
– Catamarans
– Luxury Yachts
Pez Vela Marina, in Quepos Puntarenas, we are Costa Rica's newest and largest full service marina. We cater to boats from 35′ to 200′, we are located in the heart of the best fishing waters on earth and the calmest ocean waters you've ever seen, year round!
About a decade ago, a group of fishermen fell in love with the coastal town of Quepos. The rich fishing activities, as well as the community itself, made them stay. Docking their boats was complicated as the dock was not well developed.
So they decided to build a small marina to dock their boats in a safe environment. As the project grew, it set the stage for a transformation of the Quepos and Manuel Antonio area.
This is how Marina Pez Vela began to rise. The marina facility is equipped with stores, restaurants, tourism and activity centers and other services, as well as ten villas with a rooftop pool. In collaboration with ICE / KOLBI, Marina Pez Vela has fiber optic Internet. The company is determined to establish itself as a high-end company, setting an example in Central America. At the same time, the intention is to integrate the local community and create a common space for everyone to enjoy the area.
The company started to get involved in social responsibility issues, which has become one of the central elements of the company's guidelines. There are social projects that support students, workers and the local community through events, activities and programs. They not only involve social responsibility, but also allow the local community to participate in the project.
One such social activity is a scholarship campaign to support students and a recycling program. Regular activities include a movie night, school graduations and various sporting and cultural events.
One event that seems to have established itself within the community and its visitors is the Bright Lights Boat Parade.