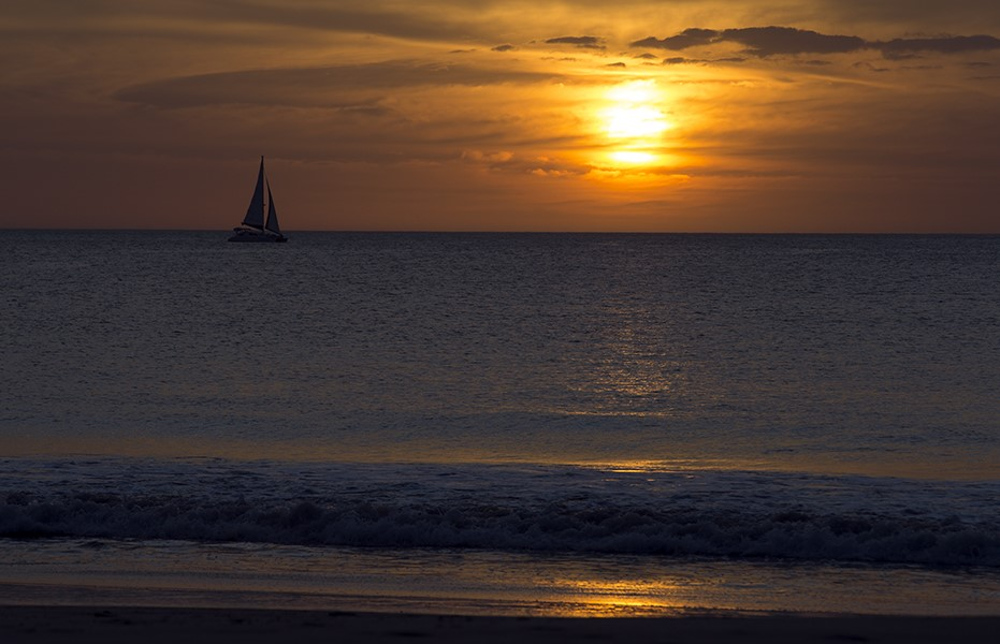 Enjoy the private afternoon charter, which runs from 2 pm to 6 pm.
Our tours are 100% tailor-made, although we have a very well elaborated tour script, which will take you to enjoy the most beautiful activities in the most beautiful places.
While sailing the boat along the coast of Manuel Antonio, our crew will provide you with plenty of information about the marine life and answer all your questions. The sea area of Manuel Antonio is extremely interesting.
Hopefully we will have the opportunity to see dolphins, rays, sea turtles and humpback whales during the humpback whale watching seasons. Perhaps we will visit some of the beautiful islets and islands in the area, such as Olocuita and Isla Verde or Mogote.
Other impressive attractions in the area are Punta Catedral, with its steep cliffs, tropical rainforests as well as the various pristine beaches scattered among the rocks, including Biesanz and Puerto Escondido, in the Manuel Antonio National Park.
At the snorkeling point, near the beautiful Biesanz Beach, we will take the opportunity to snorkel and appreciate the marine diversity of colorful coral fish and other creatures that inhabit the bottom.
During the tour you will enjoy drinks, cocktails, as well as delicious snacks
Advantages of the sunset tour
The afternoon or sunset tour is ideal for those who do not wish to wake up in the morning. The tour normally departs at 2pm and leaves at 6pm.
For those who wish to see the sunset from aboard the boat, this option is obviously an idea, however, during the high rainy season months (October), the chances of rain during the afternoon tour are higher than if you book the morning tour.
Private tours available:
– Tour 8 – 12
– Tour 2 – 6
– Full day tour 10 – 6
Boats available:
– Sailboats
– Catamarans
– Luxury Yachts