Private catamarán charters and Sailing trips from Playa Hermosa Beach and Jaco
Come with us on a private tour on our sailing catamaran to explore the beauty of Manuel Antonio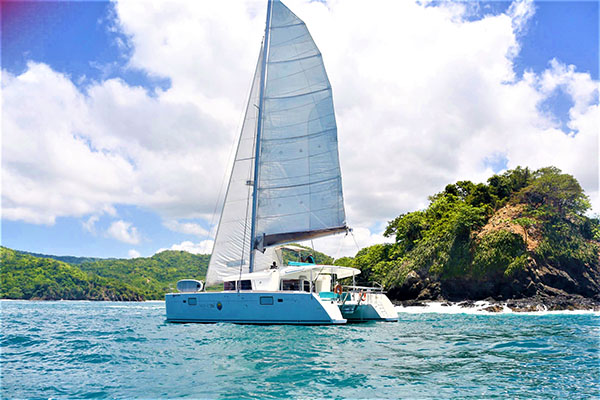 Our tours include:
Open bar
Comida
Snorkeling
Paddle Boarding
The best catamarán sailboat in Manuel Antonio
For clients in Jaco and Playa Hermosa, we can arrange transportation to be taken from Playa Hermosa, Jaco to Quepos (approximately 45 minutes) and from there, explore the beautiful coastline of Manuel Antonio National Park and Quepos.
Private Catamaran Tours
Half day private tour in the morning
This tour includes drinks, freshly prepared light meals, sailing the catamaran sails and exploring the coastline, snorkeling on a beautiful white sand beach and paddle boarding.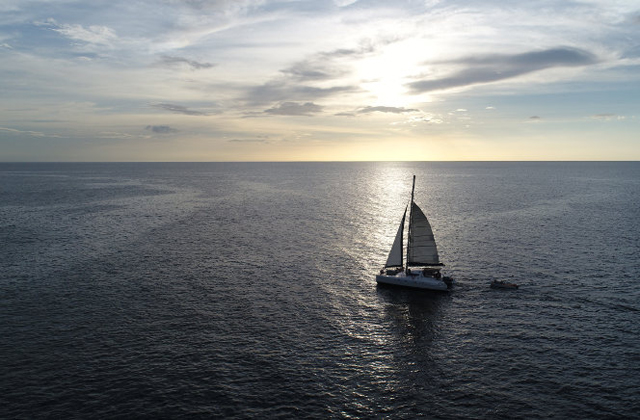 Private half day afternoon tour
The sunset catamaran tour departs at 2 pm and returns at 6 pm, and includes bar service, delicious light food items, snorkeling (usually at Playa Biesanz) as well as paddle boarding. All our tours are conducted on our beautiful Fountain Pajot catamaran.
Full day charter from 11 to 6 PM
The full day charter departs at 11 am and returns after sunset, around 6 pm.
Included during these 7 hours are meals, open bar, snorkeling on a reef near a beautiful beach, paddle boarding as well as a delicious full lunch.
It is the best way to get out of the hotel environment and sail the beautiful Central Pacific coast of Costa Rica and Manuel Antonio.