Best time for sailing in Manuel Antonio
Beautiful Manuel Antonio National Park and the charming Quepos harbor town are located in the Central Pacific coast of Costa Rica.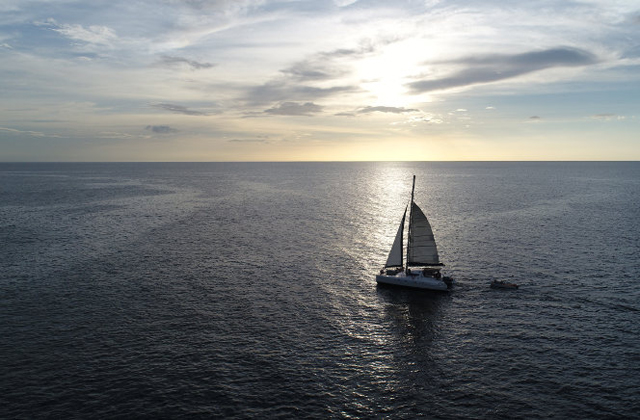 This area is known for being a transition region, where the tropical rainy climate from the South Pacific mixes with the dry tropical climate from northern Guanacaste.
Manuel Antonio, however, is located in the southern part of the Central Pacific region, therefore, it is influenced more by the south than the north.
This reflects in the climate ( vegetation, abundance of water, lush tropical rainforests ) and also in the rainfall.
The area has a very marked dry and rainy season. The dry season extends from the mid of November to the end of April, and the rainy season starts mid or towards the end of April and extends to the end of November.
October is perhaps the rainiest month, with some heavy rains, and September and the beginning of November might also be quite wet.
The rest of the rainy season however, is rather mild, which means it might rain during the afternoon for around 2 hours, but this does not mean this is daily.
Therefore, there is basically only one tip about sailing in Manuel Antonio: Avoid the sunset or afternoon sailing during September and October, although, again, you might very well find beautiful sunny days even within that time period.
Options for those months
You can book the private morning sailing charter, from 8 30 to 12 30, which is a beautiful sailing and ocean experience, since the ocean is usually very glassy, and snorkeling is also usually excellent. Plus, there are fewer tourists on the water, which also enhances the views and experience even more.