Private catamaran sailing charter that includes sailing, paddle boarding and snorkeling
Combining the exhilarating experience of catamaran sailing with the idyllic beauty of snorkeling, paddle boarding and indulging in a white sand beach called Playa Biesanz, is the perfect way to spend a weekend getaway.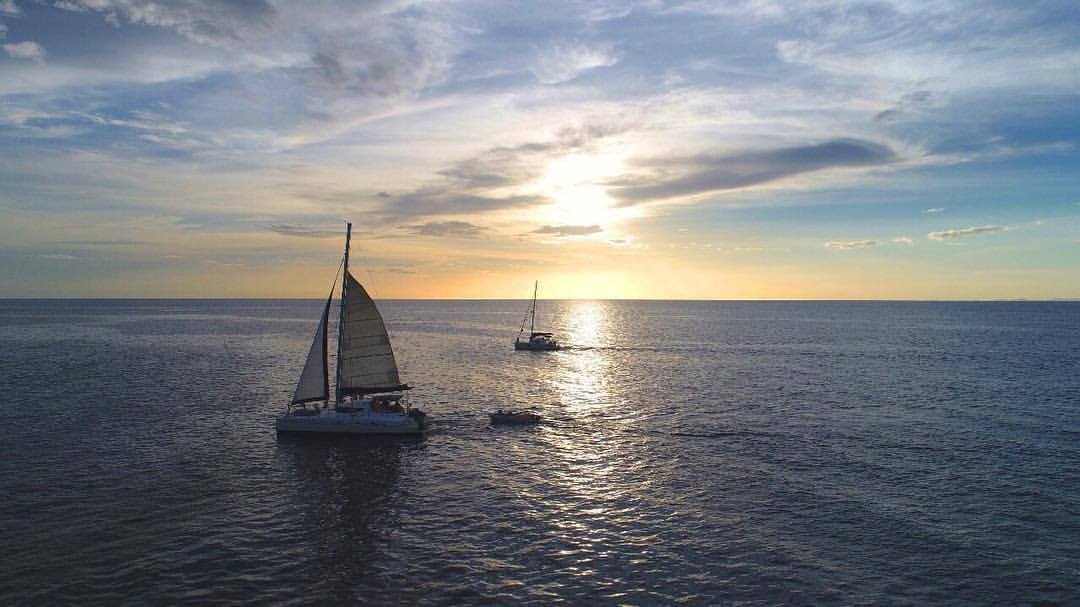 Heading out on a catamaran is an unforgettable experience, with the gentle rocking motion of sailing on the waves and soaking up the warm sunshine as you cruise along. You can also enjoy fishing or simply watch dolphins playing in their natural habitat – making it an ideal family activity. Snorkeling is a great way to explore underwater wildlife and colorful reefs. Paddle boarding renews energy levels and allows you to see breathtaking ocean views while providing a great workout. And finally, visiting Playa Biesanz is like stepping into paradise; its crystal clear blue waters and white sand beaches create an unforgettable day in stunning surroundings.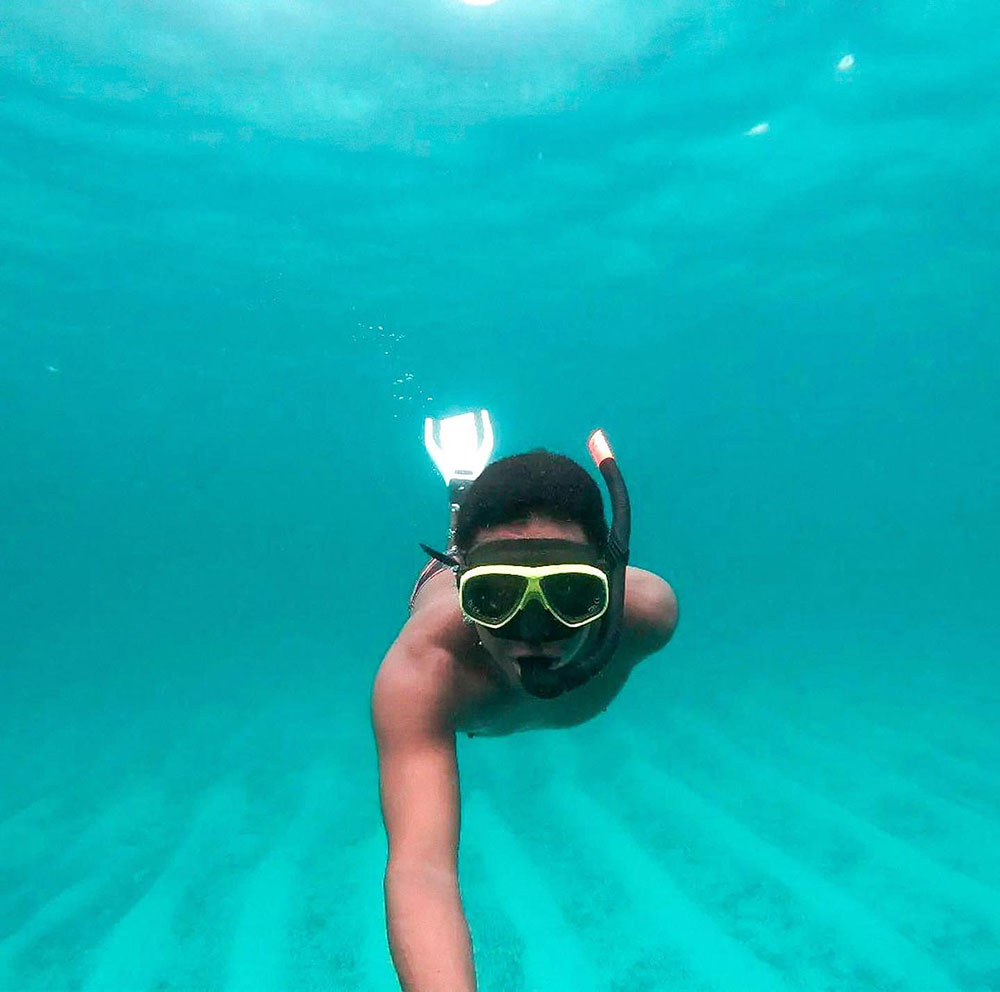 What makes this private tour truly unique is that it allows travelers to experience these activities simultaneously within one destination. With plenty of things to do for all ages, everyone will be sure to have an unbeatable experience at Playa Biesanz. From thrilling boat rides and family friendly activities to peaceful relaxation – there's something for everyone! Plus, you get access to all of the amenities that come with staying in one of Costa Rica's most beautiful locations – refreshing swimming pools, picturesque decks for sunbathing, delicious dining options, and excellent service from reliable staff members who are eager to make your visit special.
The combination of these amazing activities ensures that visitors will have an unforgettable trip to Costa Rica's tropical paradise at Playa Biesanz – not only filled with fun but also with plenty of learning opportunities about nature conservation efforts in the area! Those who take part will get the chance to learn more about how humans are impacting marine life through ecological protection initiatives such as turtle nesting programs or coral reef restoration projects. Additionally, travelers will have access to knowledgeable tour guides who can provide further insights into local culture and traditional customs.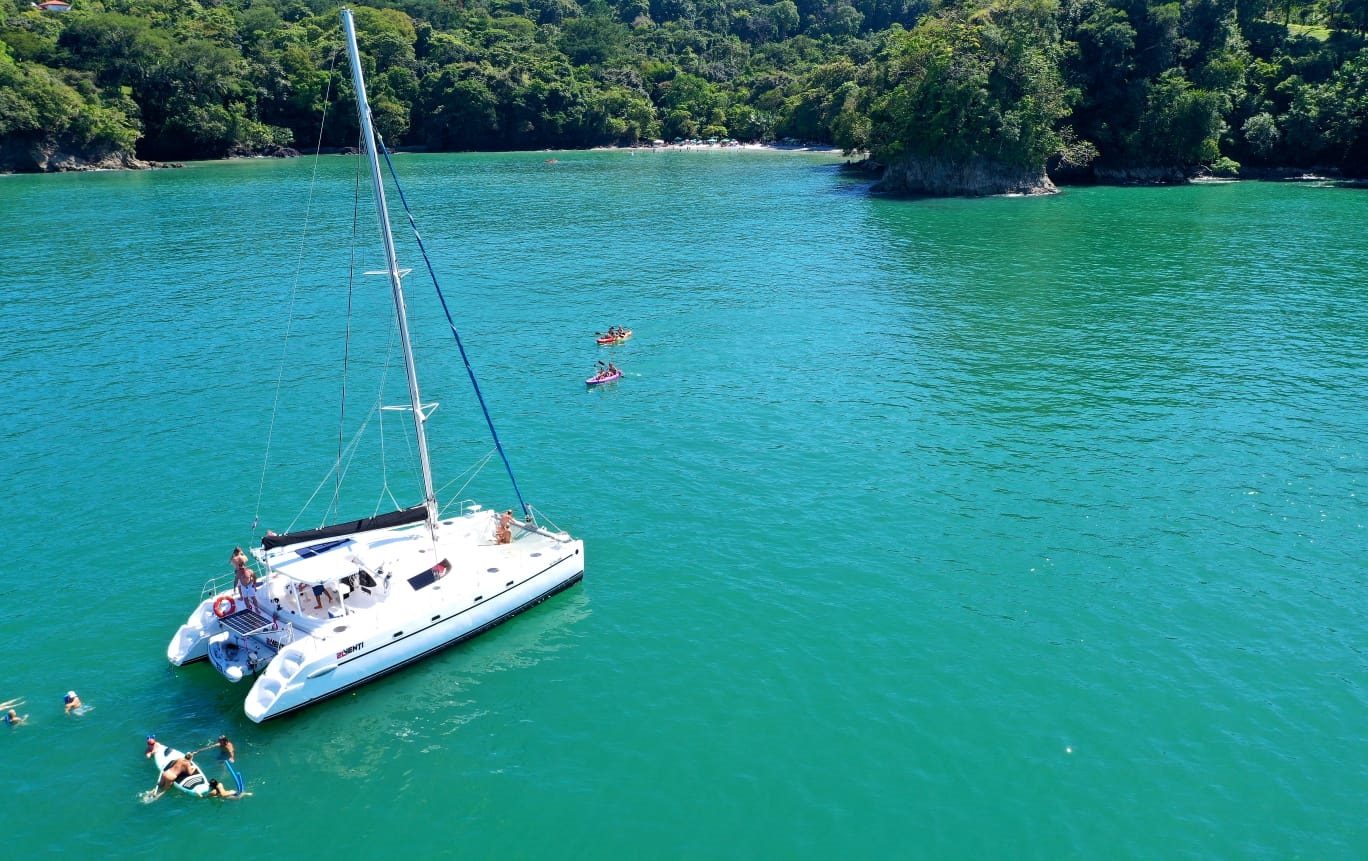 So why wait? Pack your bags now because a trip combining catamaran sailing, snorkeling, paddle boarding and visiting Playa Biesanz in Costa Rica promises a delightful adventure that won't soon be forgotten!
Manuel Antonio National Park in Costa Rica is a paradise for nature lovers. This stunning park features lush rainforests, white sand beaches, crystal clear waters and a plethora of wildlife species. It is one of the most visited parks in Costa Rica due to its incredible beauty and abundance of activities.
Manuel Antonio National Park is located in the Central Pacific, with beautiful mountainous terrain and tropical forests. The park is home to an impressive selection of animal species, including sloths, monkeys, iguanas and hundreds of bird varieties. Visitors can also experience many different types of plants such as orchids, heliconias and ferns. In addition to that, Manuel Antonio is host to numerous reptiles and amphibians which can be observed while taking a leisurely stroll through the park's trails.
The main attractions include its stunning landscape; white sand beaches; spectacular  reefs; mangroves; estuaries; lagoons full of exotic birds; waterfalls; and four small islands off the coast . Hiking through the trails is an excellent way to witness some of these extraordinary views first-hand. There are four main routes ranging from easy to difficult that one may choose from when exploring this natural wonderland.
The oceanfront provides so much more than just a relaxing beach day – the warm waters offer superb conditions for swimming, snorkeling and scuba diving amongst the vibrant coral reefs where visitors can observe countless species of marine life such as turtles and dolphins. Fishing trips are also available for those who wish to take part in this rewarding activity.
In order to maintain this beautiful park's ecological balance it's important to follow certain guidelines while visiting Manuel Antonio National Park: camp only in authorized areas; do not feed any wildlife (this upsets their diet); do not leave garbage behind; do not pick plants or flowers (allowing them to stay alive helps preserve their ecosystem); never try to touch any wild animals (no matter how friendly they seem). Following these rules helps ensure a pleasant experience for both you and the creatures living within the park boundaries since it maintains their natural behavior patterns without being disturbed by human presence or contact.
Overall, Manuel Antonio National Park offers something special for everyone whether they're looking for adventure or just simply want to relax on its abundant beach side paradises. Its picturesque landscapes make it an ideal destination for couples wanting a romantic getaway or families looking for an unforgettable vacation spot with plenty of activities on offer – making it truly one of Costa Rica's hidden gems!