Private Sailing – Route description
During our tour, which departs from the Quepos Marina, or Marina Pez Vela, we will head south towards Manuel Antonio National Park.
This route offers beautiful scenery of islets, deep cliffs, forested hills and hotels and villas in the distance.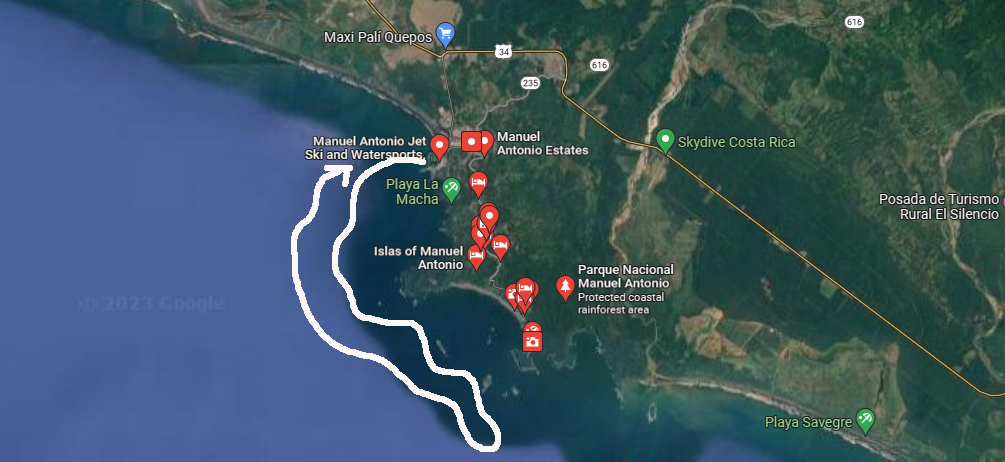 Truly sailing with the wind and sails
Something that distinguishes Sailing Manuel Antonio is the fact that we really sail.
We try to offer the client an ocean expedition, and we will try to see as much nature and animals on the way, probably dolphins of various species, and even humpback whales, as long as it is whale season.
Whale season in Manuel Antonio
Humpback whales come from southern Chile to the warm waters of Costa Rica between the months of July and October, with August, September and October being the best months to see them.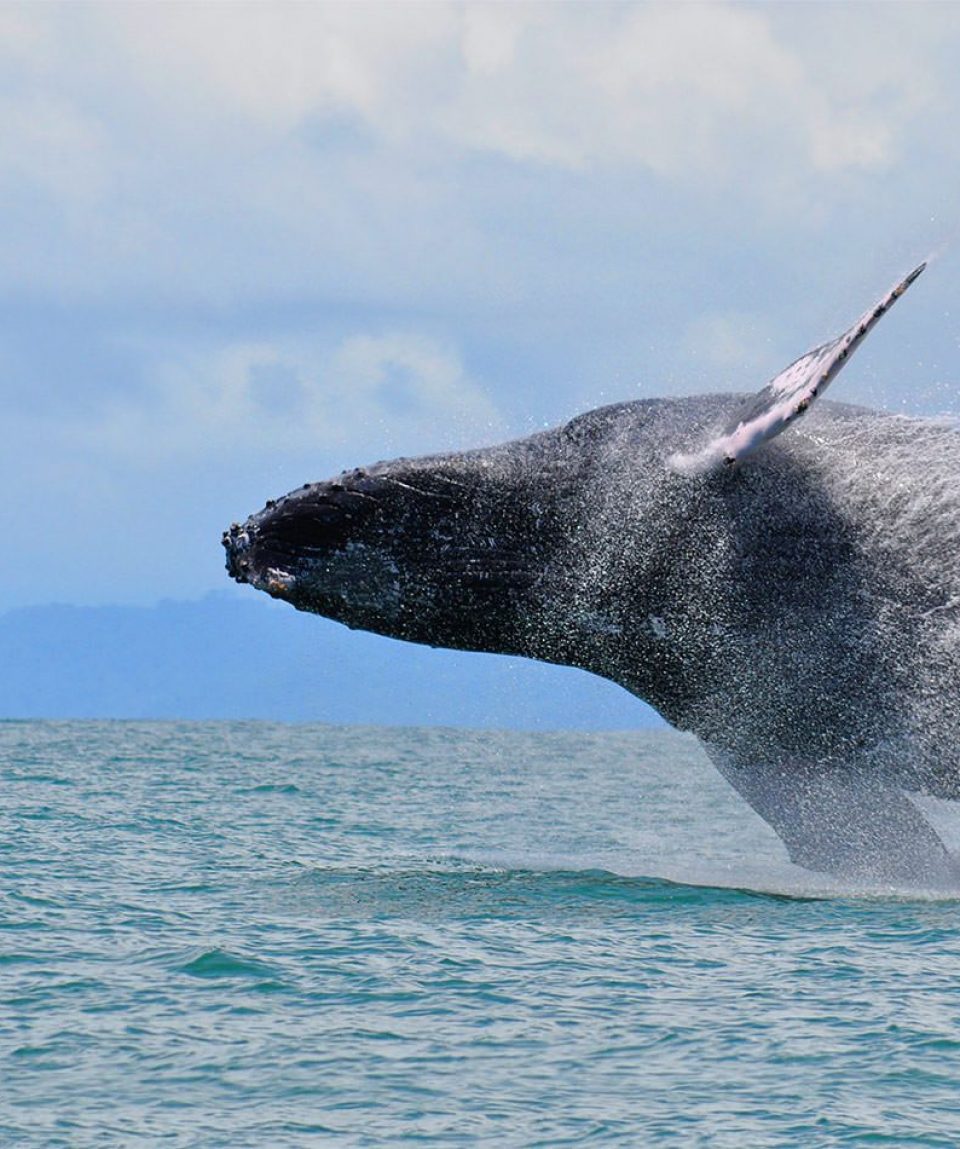 Another population, from the south Pacific of Canada, also comes down between January and February.
In both cases, these are whales fleeing the cold waters to either raise their calves in the warmer waters or even give birth in warmer, gentler waters.
They also take advantage of this period to allow the baby whale to feed.
It is very common to see the whales jumping out of the water and shaking their large tails out of the water.
Snorkeling and visiting a beautiful private beach.
Along the way there are several small hidden coves and bays, which are ideal for relaxing, swimming, snorkeling or paddle boarding.
How is snorkeling in Manuel Antonio ?
The snorkeling can be very good, it all depends on the visibility.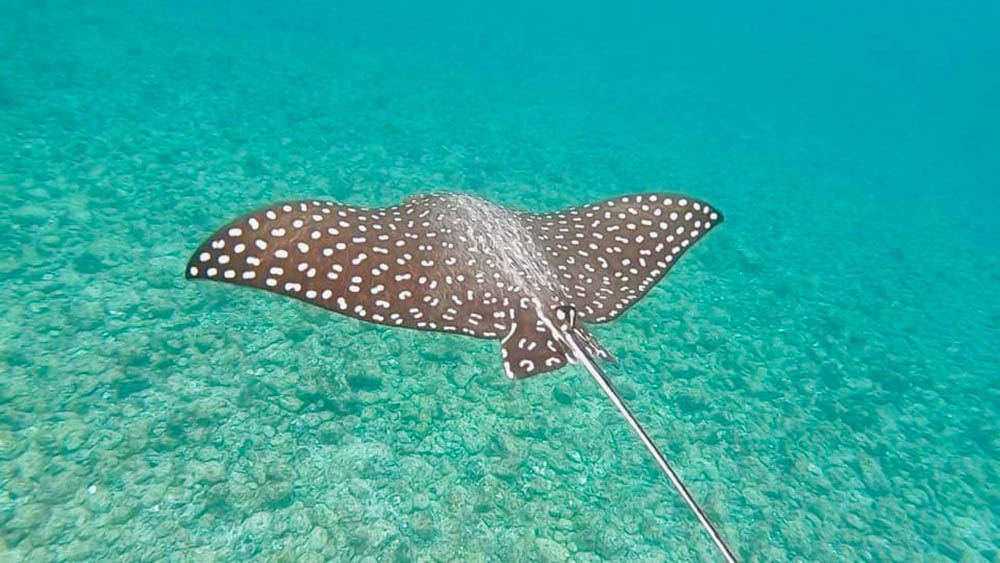 As an important fact, the waters of the Pacific in Costa Rica can be very clear, however, they are not as clear as in other oceans of the world, where the visibility is almost like that of a swimming pool.
However, they are very healthy habitats, due to the conservation philosophy throughout Costa Rica.
This is why reef fish are abundant, as well as other creatures, such as eels, rays, sea urchins, starfish, anemones and several other species.
Sailing Manuel Antonio
As you can see, we offer something very different from the classic party tours, and while we include drinks, food, as well as a first class sound system so our clients can listen to their own music, the focus will always be to really offer a private tour to showcase the natural beauties of Manuel Antonio.