Manuel Antonio, in Costa Rica, is considered the Central Pacific Pearl, and the perfect gateway for a sailing trip and ocean experience.
BLOG
The Quepos and Manuel Antonio area is also a great place for a sailing adventure, since it offers a rugged and dramatic coastline, contrary to the rest of the Central Pacific, with plenty of coves, hidden beaches, bays and panoramic views of the tropical rainforests that border to ocean.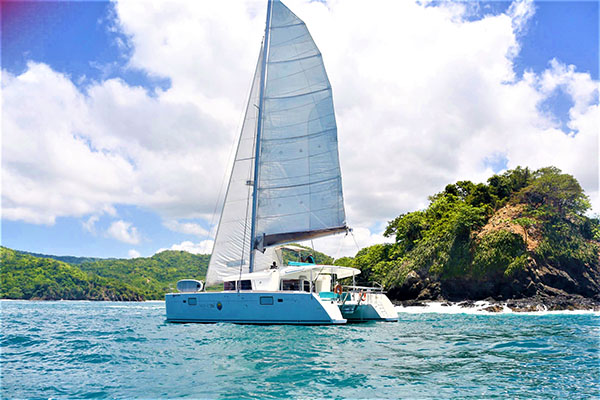 During some months of the year, you can also join us for a whale watching experience, since several dozen humpback whales arrive in the area from both the far North Pacific and the South Pacific to grow up their calves.
All our trips try to focus on natural highlights, and we include snorkeling and in most cases also paddle boards.
Another important aspect is that we actually sail, meaning, we actually raise sails and navigate in a real nature driven ocean experience along the coast between the Quepos Marina and the Manuel Antonio National Park.
You can book a half day experience, ( morning or afternoon-sunset ) and in case you wish to leave for a longer time, you can book our 7 hour long private full day sailing  trip, with a delicious lunch included.